Tour: 13-Day Machu Picchu and Galapagos Islands
Tour Highlights
Visit the Archaeological Wonder of Machu Picchu
Enjoy Peruvian and Ecuadorian cuisine and experience Andean culture
See the famous giant tortoises and marine iguanas in their natural habitat
Guided tours in Lima, Cusco, Pisac, Ollantaytambo and Moray
Snorkel with sea turtles and sea lions in the Galapagos
Hike up an active volcano and one of the biggest calderas in the world
Contact To Book
Galakiwi provides an authentic, locally inspired, conscious, small group experience in south america. We were confident knowing that our investment to make such a huge trip was going back into the local communities and loved experiencing things in such a tiny group. Its hard to find such a personalized way of traveling on a trip without spending hours planning yourself (and believe me it would have been near impossible to replicate this itinerary on your own), and Laura was awesome and available to answer all my questions (and there were a lot of questions!) before our trip. We felt inspired by our tour guides, excited by their knowledge and love for their homes, and learned so much. I'd highly recommend Galakiwi to feel like you had a true adventure, from activities like hiking, biking, and kayaking, to relaxing snorkels and easy going beach dinners, they offer everything for a fun and unique vacation.
Erin McGinn - USA
13-day Machu Picchu and Galapagos Islands, July 2017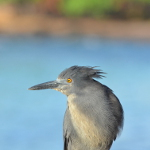 This is still a new Galakiwi tour, so we haven't collected testimonials yet! Check back after our next tour date to hear what people had to say!
Galakiwi
New Tour!