Traveler Testimonials
Galawiki cares about its customers but we were more like family than customers. The tour was well organized, professional, and informative. Good balance of activities and downtime.
Christine Hall - USA
6-day SUP Galapagos Tour, May 2019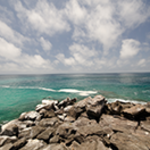 Our Galakiwi adventure was a trip of a lifetime! Everything little thing was outstanding and our guide, Zambo was truly exceptional. I would recommend Galakiwi to everyone!
Sharon Facque - USA
10-day Galapagos Adventure, April 2019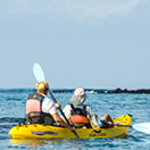 I didn't know what to expect going in but after my trip I was thoroughly impressed by what Galakiwi added to my experience. I could not have experienced the Galapagos in the same way without the knowledge and expertise added by the staff of Galakiwi.
Nick Facque - USA
10-day Galapagos Adventure, April 2019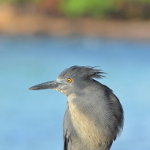 Galakiwi did an amazing job of fore-thinking all aspects of both logistics and fun to be had. Our guide (Zambo) could not have been better at all the phases of his job: knowledge of the island's flora and fauna and history; herding all of us with a smile and determination; and the stamina to do it all every day, dawn to dusk and after.
Scott Murray - USA
10-day Galapagos Adventure, April 2019