Ecuador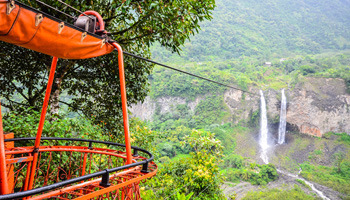 Ecuador, a small country full of big adventures! Waterfalls, volcanoes and hot springs await your exploration on this active tour; as do mountains and forests. See you soon?
$3299 per person ($3546 for Christmas and New Years departures)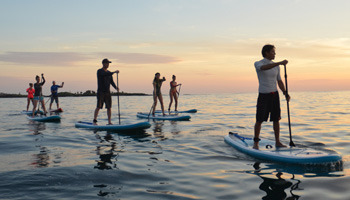 A paddle boarding tour in the Galapagos Islands! Sup with sea lions and sea turtles!
$4799 per person ($5219 for Christmas and New Years departures)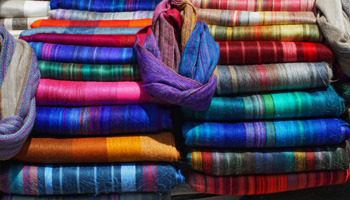 Explore the most famous market in Ecuador, on a mini-adventure that also includes trying local food in Cayambe and Guayllabamba plus visits to the Condor Park, Cotacachi and San Antonio de Ibarra.
From $189 + hotel
A cloud forest adventure filled with butterflies, waterfalls, orchids, frogs, chocolate and more! Go hiking, zip-lining and tubing - a must do mini-adventure from Quito.
From $243 + hotel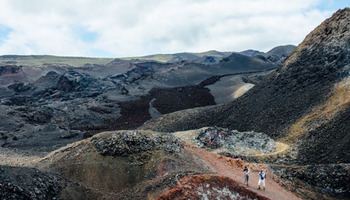 Explore two great destinations - the Galapagos Islands and Machu Picchu. This is a highly active adventure tour, including the challenging Inca Trail in Peru and the best hike in the Galapagos, Sierra Negra Volcano!
$7199 ($7739 for Christmas and New Years departures)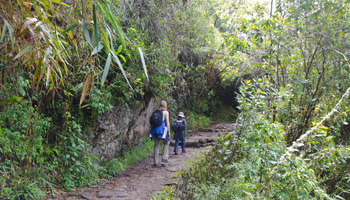 Trek the Classic Inca Trail to Machu Picchu in Peru, explore the Galapagos Islands and hang out in an Amazon jungle lodge - this is our biggest tour in South America!
$8499 per person ($9136 for Christmas and New Years departures)