Traveler Testimonials
Galakiwi did an amazing job of fore-thinking all aspects of both logistics and fun to be had. Our guide (Zambo) could not have been better at all the phases of his job: knowledge of the island's flora and fauna and history; herding all of us with a smile and determination; and the stamina to do it all every day, dawn to dusk and after.
Scott Murray - USA
10-day Galapagos Adventure, April 2019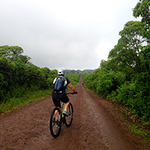 Galakiwi is a great combination of the Kiwi Spirit, Galapagos charm and support staff and guides second to none. The land based option needs to be promoted more and in particular to Kiwis who love the great outdoors and lots of action. Galakiwi provides this in spades.
Lynne and Malcolm Mcalpine - New Zealand
10-day Galapagos Adventure, August 2018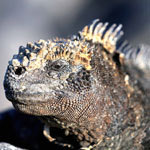 I thoroughly enjoyed my adventure tour. It combined many fun activities, with learning a lot about the Galapagos Archipelago. We traveled to four different islands, saw many amazing creatures, and ate excellent local food. Our guide, Zambo, was incredible, a perfect blend of knowledge and enthusiasm. I had a blast.
Bruce Welden - USA
10-day Galapagos Adventure, April 2019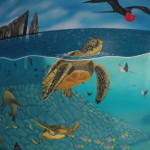 My message to all of my friends is to get to Galapagos, take a land-based tour, and if you can see the islands with Galakiwi, you will have an unforgettable experience.
Gary Bloom - USA
10-day Galapagos Adventure, June 2018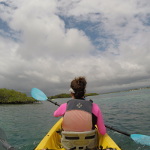 Submit Your Testimonial