Traveler Testimonials
The x-factor with Galakiwi's tour, being land-based, is the insight you get into real life on the Galapagos. This was what lifted our trip beyond the expected 'trip of a lifetime' to see the natural sights of the Galapagos, to a really meaningful (though short!) experience in another country and culture.
Kath Silvester - New Zealand
10-day Galapagos Adventure, May 2017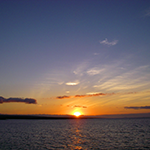 Galakiwi provides an authentic, locally inspired, conscious, small group experience in south america. We were confident knowing that our investment to make such a huge trip was going back into the local communities and loved experiencing things in such a tiny group. Its hard to find such a personalized way of traveling on a trip without spending hours planning yourself (and believe me it would have been near impossible to replicate this itinerary on your own), and Laura was awesome and available to answer all my questions (and there were a lot of questions!) before our trip. We felt inspired by our tour guides, excited by their knowledge and love for their homes, and learned so much. I'd highly recommend Galakiwi to feel like you had a true adventure, from activities like hiking, biking, and kayaking, to relaxing snorkels and easy going beach dinners, they offer everything for a fun and unique vacation.
Erin McGinn - USA
13-day Machu Picchu and Galapagos Islands, July 2017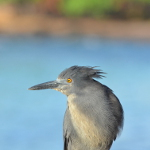 The 10-day adventure trip in the Galapagos is a very special trip. Unlike anywhere else you will ever go. The islands, activities and guide were superb! The entire trip was well-planned, organized and awesome. I can't stop talking about how wonderful everything and everyone was. If you are looking for a trip to exceed your expectations, this is IT!

Pablo our tour guide was AMAZING! His love and passion for the islands was apparent in everything we did. His knowledge of nature, animals and the islands was superb. He really made the trip!
Sheryl Sapriel - USA
10-day Galapagos Adventure, June 2017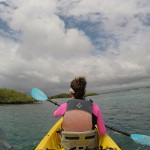 Our Galapagos adventure with Galakiwi exceeded our expectations! The itinerary was active and diverse, and the logistics were handled very efficiently throughout the entire trip. Our guide was extremely knowledgeable, and his obvious passion for the Galapagos was infectious! We have traveled extensively and had many wonderful experiences, but my husband and I both felt this was one of our best trips ever.
Lauren Wright - United States
10-day Galapagos Adventure, February 2017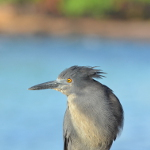 Submit Your Testimonial