Traveler Testimonials
I was very impressed with the professionalism of your company. Branding was excellent & this was good when travelling on boats etc as could clearly identify the Galakiwi staff. All of your staff are so friendly & enthusiastic about the Galapagos & sharing it with you. We were so well looked after by not only our guides but also Paolo in San Cristobal, Francesco in Isabella & Lenin back in Quito.
Genevieve Rogerson - New Zealand
10-day Galapagos Adventure, April 2017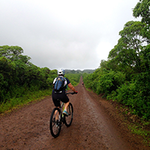 The x-factor with Galakiwi's tour, being land-based, is the insight you get into real life on the Galapagos. This was what lifted our trip beyond the expected 'trip of a lifetime' to see the natural sights of the Galapagos, to a really meaningful (though short!) experience in another country and culture.
Kath Silvester - New Zealand
10-day Galapagos Adventure, May 2017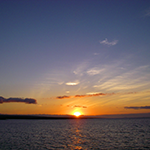 THANK YOU to Laura, Pablo, Pepo and the Galakiwi team for giving us such an amazing experience!!! I plan to recommend Galakiwi to all of my friends and family who plan to go to the Galapagos.
Uyen Olson - USA
6-day Galapagos Land Tour, May 2017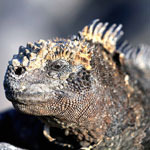 The 10-day adventure trip in the Galapagos is a very special trip. Unlike anywhere else you will ever go. The islands, activities and guide were superb! The entire trip was well-planned, organized and awesome. I can't stop talking about how wonderful everything and everyone was. If you are looking for a trip to exceed your expectations, this is IT!

Pablo our tour guide was AMAZING! His love and passion for the islands was apparent in everything we did. His knowledge of nature, animals and the islands was superb. He really made the trip!
Sheryl Sapriel - USA
10-day Galapagos Adventure, June 2017