Traveler Testimonials
My bucket list trip was fully realized with Galakiwi! The team handled our tour with such professionalism and organization which allowed us to simply relax and focus on enjoying the amazing surroundings. Adventure tour was a great active way to experience the islands! Loved, loved, loved it all!
Janet Oberson - USA
10-day Galapagos Adventure, May 2016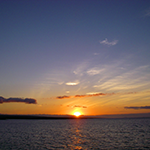 To anybody looking to do a tour of the Galapagos I would offer two pieces of advice. Firstly, do a land based tour. The Galapagos is a national park and you are very restricted in where you can go. Everybody visits the same places both on land and in the sea. The difference with a land based tour is that you get to stay in nice local owned hotels and can enjoy the small town and village atmosphere long after the boat people have returned to their ships. Secondly is go with Galakiwi. Superbly organised with brilliant guides (Pepo) and a nice "family owned" feel to the company.
Dan Chubb - USA
10-day Galapagos Adventure, January 2015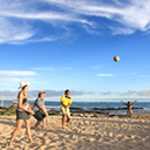 We've been home 4 days and can't stop thinking about our trip. We loved the wildlife, the water, the people, the food and our guide, Pepo. The personal attention from Galakiwi folks was incredible. We especially enjoyed the integration of history, the natural wonder of the islands and the local culture and people on the islands we visited. Our trip exceeded all of our expectations!
We would do it all again in a heartbeat!
Sara McCabe - United States
6-day Galapagos Land Tour, June 2016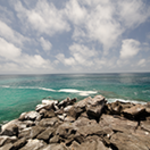 Our experience with GALAKIWI in the Galapagos Islands was a trip of a lifetime from start to finish. We learned so much from our amazing guide Pablo. The owners of the company added a wonderful personal touch to the trip that we loved. They made us feel like we were being hosted by family. Each and every member of our family absolutely loved this experience. We plan to look into booking another trip with GALAKIWI in New Zealand in the very near future!
Neetu Jain - Canada
10-day Galapagos Adventure, July 2015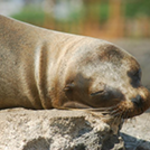 Submit Your Testimonial