If there is one activity that every visitor to the Galapagos wants to experience, it is to snorkel with the wildlife. Getting in the water with friendly sea lions, penguins, sea turtles, sharks and rays is a must-do Galapagos experience, and often the biggest highlight for people who travel to the Galapagos.
Officially, there are more than 30 visitor sites that allow snorkeling in Galapagos National Park. Nobody has the time to visit all the islands and all the sites, so here are 6 of the best snorkel spots in the Galapagos and some of our favorite places to get in the water in the Galapagos Islands.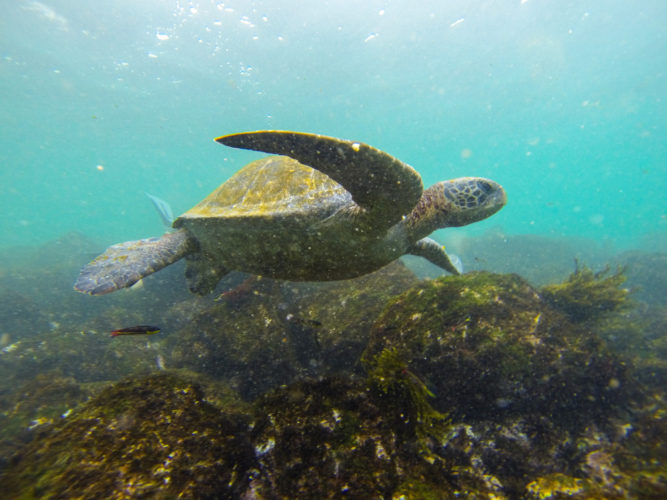 6 – Los Tuneles, Isabela Island
The trip out can be a bit rough, as the entrance requires navigating numerous tricky lava fields. But once you reach the sheltered "tunnels" of lava, you're greeted with some of the best scenery, and best snorkel wildlife, in the Galapagos. Highlights of this snorkel spot:
sea horses
sea turtles
cool tunnels to swim through
sleeping reef sharks
penguins
rays
sea lions
nesting boobies on the paths above ground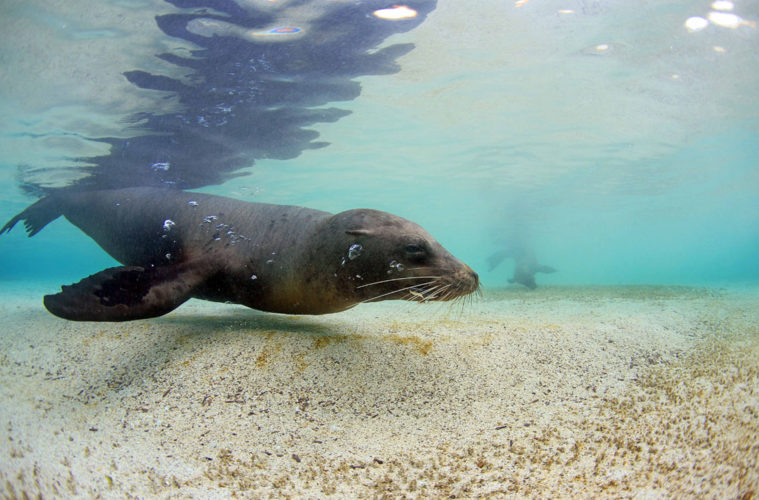 5 – Bartolome Island
A popular day tour, Bartolome is one of the most iconic photos in the Galapagos. After taking photos from the top of the hill, wander down to the beach area where pinnacle rock dominates the landscape. Snorkel highlights here:
great beach
nesting sea turtles during early months of the year
sea lions are very curious
possible penguin sightings
snorkel around Pinnacle Rock
lots of colorful fish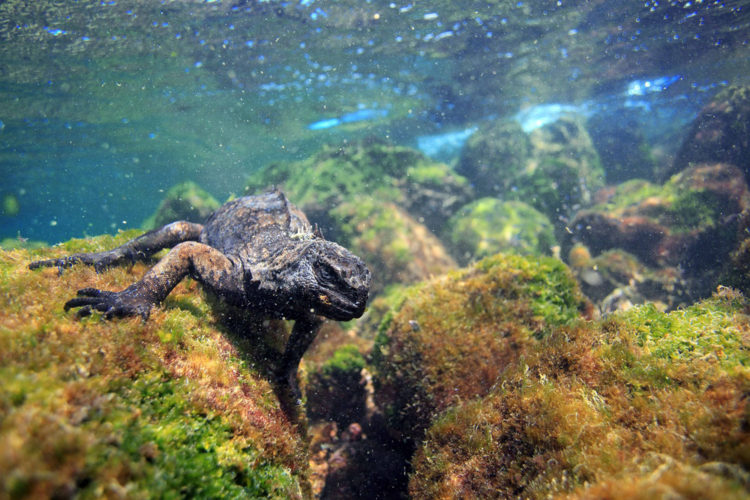 4 – Black Beach, Floreana Island
While Devil's Crown may be the more famous snorkel spot near Floreana, it is at the black beach just steps from the Wittmer Hotel where you can spend hours snorkeling from sunrise to sunset on your own, allowing you to get the best photos. Highlights:
marine iguanas swimming and eating algae underwater
sea lions hunting fish
octopus and sea urchins
diving boobies trying to fish
sea turtles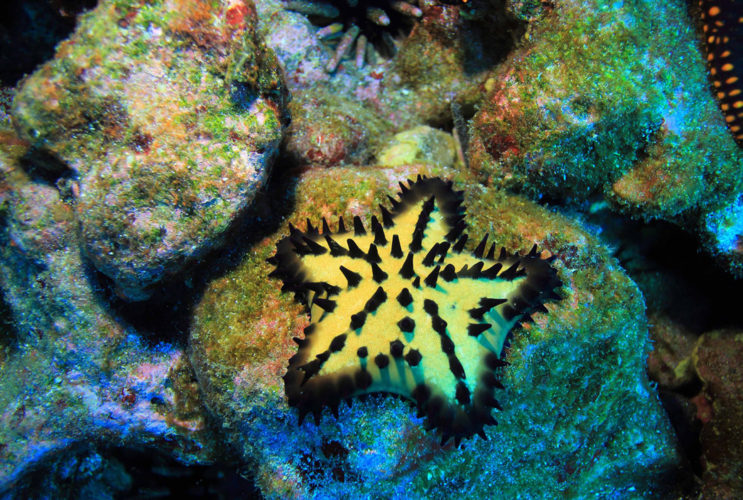 3 – Tintoreras, Isabela Island
Tintoreras means shark, but you don't have to worry about sharks on this snorkel! The name is from some nearby channels that are a protected area for sleeping and resting sharks. Out in the calm, sheltered bays where you snorkel at Tintoreras, the water clarity is often exceptional, allowing for fantastic underwater photos and videos. Highlights:
sea turtles love this area and can be seen feeding or resting
groups (called fevers) of rays explore the shallow bays here
octopus and sea urchins
schools of fish
Galapagos penguins!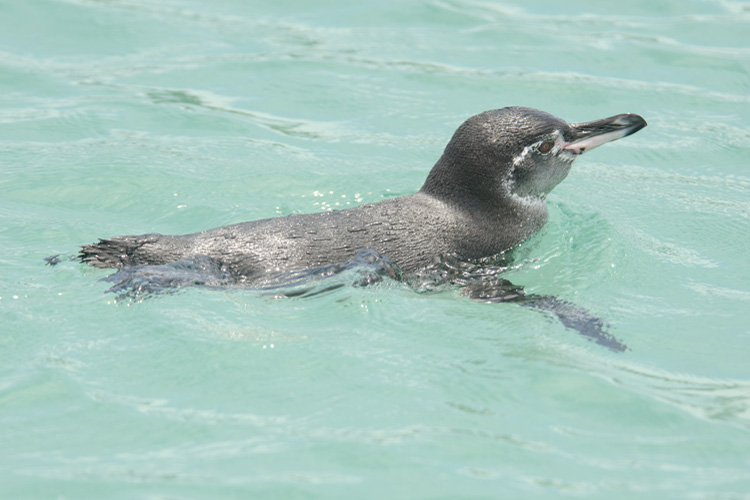 2 – La Loberia, San Cristobal Island
When it comes to sea lion encounters on a snorkel trip, you really need to be around San Cristobal, which is home to the largest colony. Islas Lobos is great, but La Loberia allows for a great combination of seeing sea lions closeup in the water and from the beach. Highlights:
sea lions galore in and out of the water
plenty of sea turtles
good introductory place to snorkel if you stick closer to shore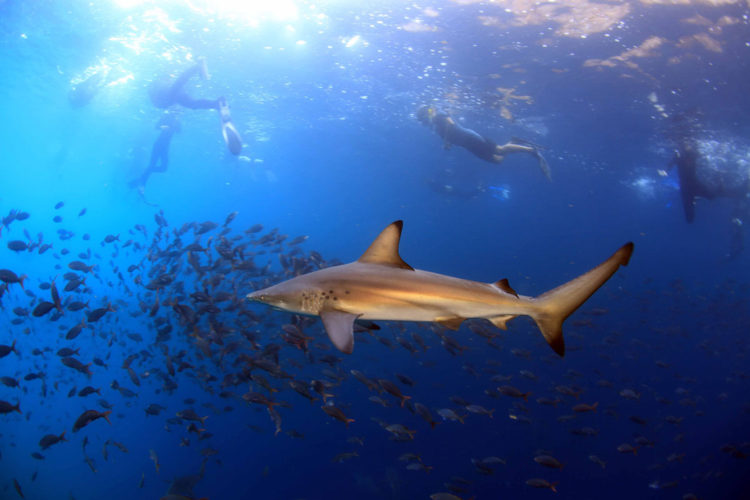 1 – Kicker Rock, San Cristobal Island
A deep-water snorkel spot, it is unlike most other snorkel areas in the Galapagos. Huge walls drop down to the depths of the ocean creating upwells of cold currents, which bring a wealth of food closer to the surface for big species. it can be choppy and currents can be strong, but it is always worth the effort. Highlights:
schools of reef sharks all around you
possible hammerhead shark sightings
sea turtles very common
barracuda and other fish you may not spot on shore snorkels
sea lions love it here too
interesting small fish and coral along the sea walls
eagle rays very common
It is hard to limit this list to only 6 spots, as we love snorkeling everywhere we go. You might get surprised by the wildlife you spot at Tortuga Bay on Santa Cruz or anywhere else you hop in the water. The rule of thumb? If you have extra time in the islands, go snorkeling wherever you can!
Want to maximize your snorkel time? You can visit 5 of these locations on our 10-day Galapagos Adventure tour, and can add a day to visit Bartolome Island to see all 6 of these Galapagos snorkel hotspots.