It's not always all fun and games in the Galapagos Islands, sometimes we get serious and think about business, with the constant goal always being improving our tours so you get the best Galapagos experience possible.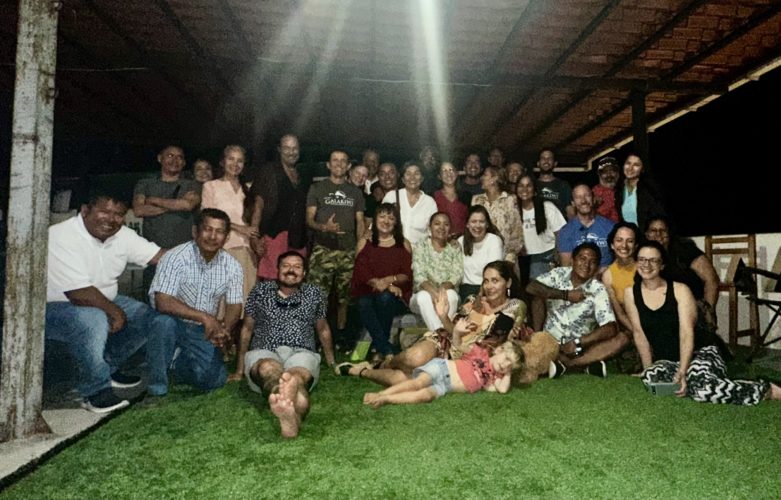 Recently, we gathered our entire Galakiwi team. Everyone from our guides to our office team, plus suppliers and partners came together from across the Islands and mainland Ecuador for some learning sessions and team building. (Don't worry we had some fun too!)
In between the office-based sessions. delicious meals kept us energized as we biked to El Progresso and hiked to Tijeretas.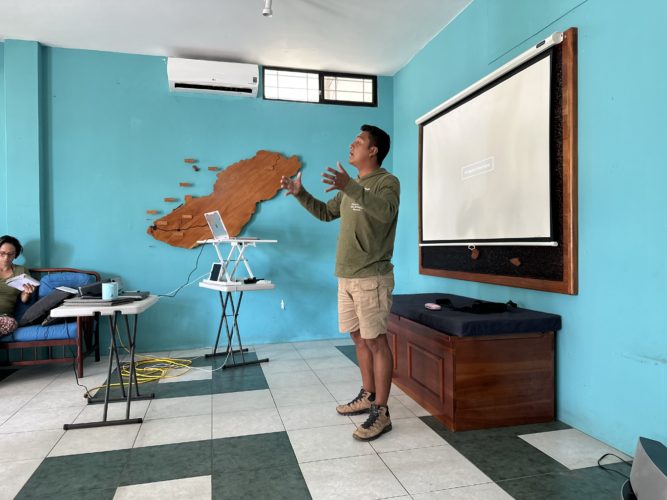 We covered everything from Health & Safety to Regenerative Tourism to Productivity Tips to a look ahead of what we want Galakiwi to become in the future.
Big plans and amazing ideas were shared! It was so fun to get everyone, and their families, together for Team Week.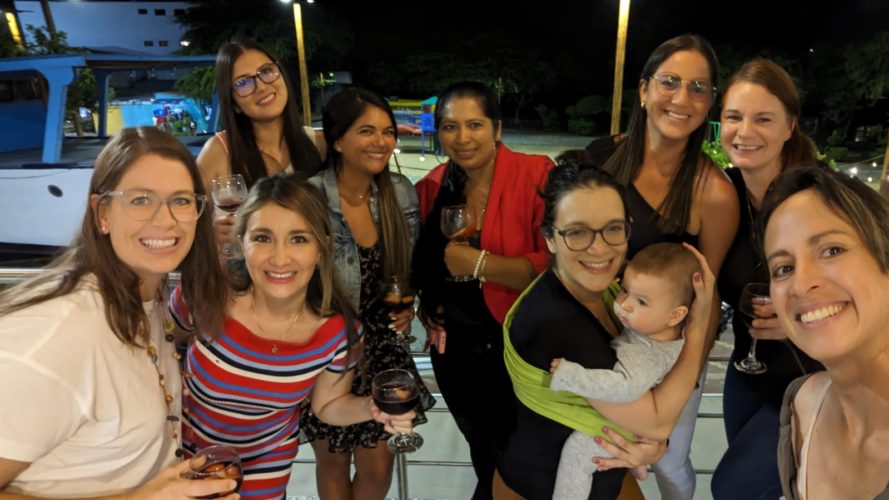 While we can't share all the secret plans we have for the future, you can rest assured that we're committed to The Galakiwi Promise and operating our tours in the Galapagos in a sustainable way, by doing our part to keep it a pristine wilderness for all future visitors to enjoy!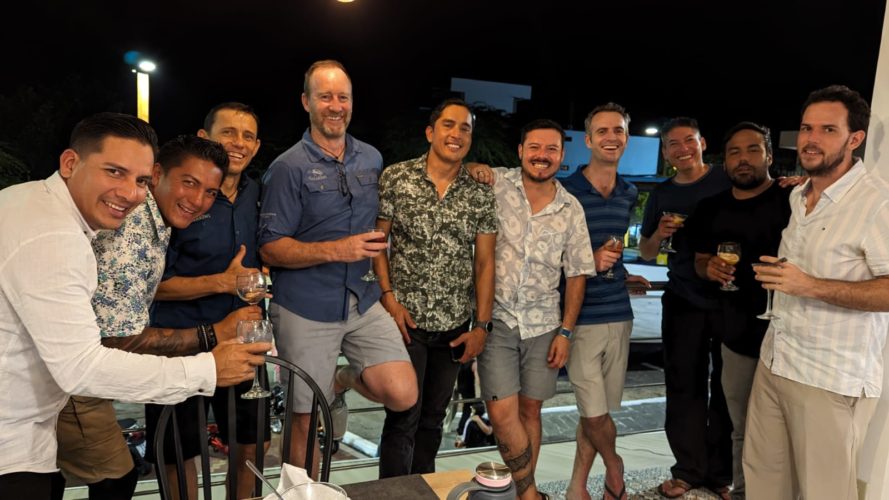 Thank you to everyone at Team Galakiwi, and thank you to all of our guests who continue to inspire us to always do better!
Did you know Galakiwi has been around since 2004?
It is hard to believe that soon we will have bene running eco and adventure tours in the Galapagos Islands for 20 years! We were a pioneer of land-based tourism way back then, and continue to strive to be a pioneer and push the way forward when it comes to responsible and regenerative tourism ideas in the islands.
Here are a few photos of our passionate team, some people our travelers will easily recognize, while others work equally hard behind the scenes, to make every trip as special as possible.