Not long ago we had a surprise visitor in the Galapagos Islands.
Walking down by the tourist pier, we couldn't help but notice a number of Galapagos Naturalist Guides were quite excited about something. They were walking up and down the pier, with their phones and cameras out taking pictures.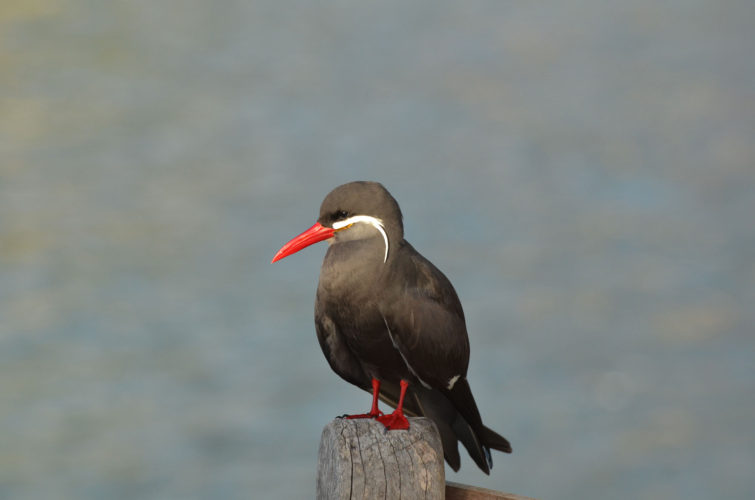 Now, that is a normal thing for travelers to do – as they see sea lions, marine iguanas, pelicans, blue-footed boobies and sally light-foot crabs around the pier. But guides are usually very laid back – it takes something special for them to get excited like this.
As it turns out a very pretty bird had made its way to the pier in Puerto Baquerizo Moreno. It was an Inca Tern.
Usually limited to coastal areas of Chile and Peru, it is a very rare visitor to Ecuador – let alone the Galapagos Islands! It was the first time any of the Galapagos Naturalist Guides had seen it in the islands, so everyone was quick to get a photo and document this rare site.