Imagine being the father of more than 1000 offspring.
If it wasn't for Lonesome George, the legend of Super Diego would be known around the world. But when the last of a species dies, it tends to get more notice than the "father" who helped keep another species alive.
Where George failed, Diego thrived. Super Diego as he is affectionately named, is a tortoise from Espanola Island. That subspecies of Galapagos giant tortoise was facing peril many decades ago, when only 2 males and 12 females were left in the Galapagos. Introduced rats and goats had devastated their island and wiped out their population.
Luckily, Diego was found at the San Diego Zoo, taken from the islands many years earlier during a scientific expedition. He was promptly returned to the islands to help the gene pool and became quite the ladies man, errr tortoise. Diego answered the call for help with vigor, and thanks to his efforts re-introduced tortoises on Espanola are surviving and reproducing themselves. The population is growing slowly, but no longer at such a risk as it was in the 1960s and 70s.
Plans to send Diego back to Espanola Island, or let him enjoy retirement have been put on hold in recent years due to his success and importance in the breeding program. But he is well over 100 years old now and probably deserves some quiet time!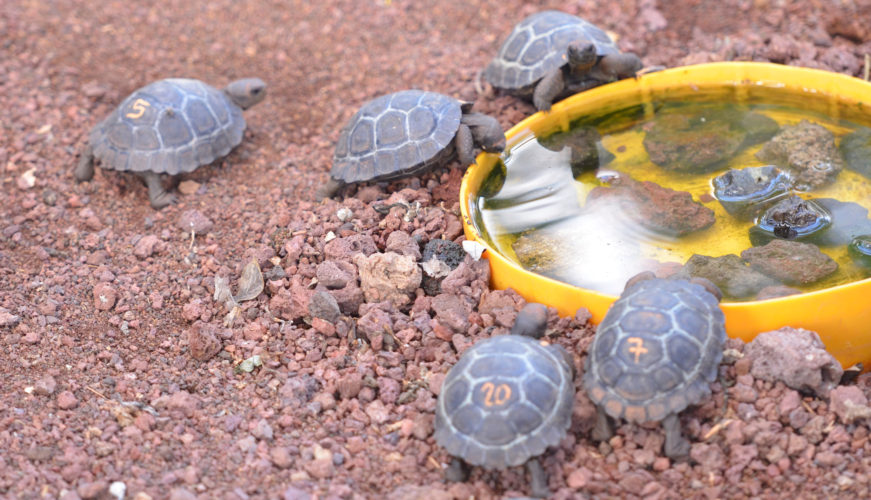 Most people consider him to be the second most famous giant tortoise in the world, and you can usually see him when you visit the tortoise pens near the Charles Darwin Research Station on Santa Cruz Island.