The first-ever Galakiwi Photo Contest has come to an end.
It was hard to choose winners that exemplified the theme of "Galapagos Adventure. Kiwi Spirit." but a few stood out from the crowd.
We'd like to thank everyone who entered the contest and shared their images fro mthe Galapagos Islands and travel around the world. And the winners are...
Grand Prize - $1000 Galakiwi travel Voucher WINNER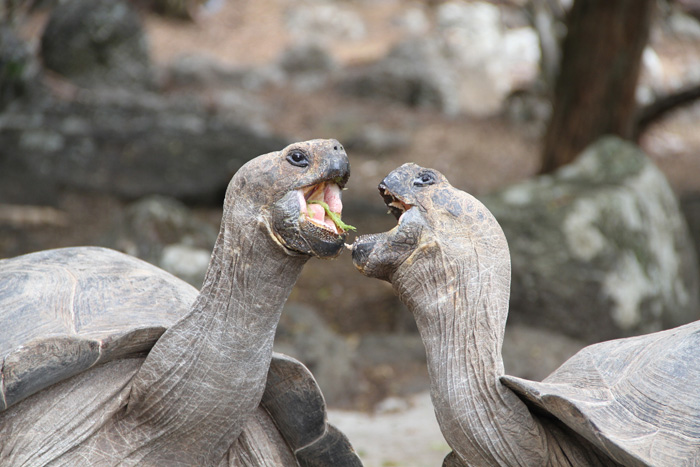 Submitted by: Janet
These dueling tortoises were a fun, different take on one of the most iconic animals peopel come to see in the Galapagos Islands. Not only was it a fun photo, but it was well timed wit hthe two totosies looking as fierce as possible, despite usually being timid and quiet creatures. Congratulations Janet!!
Winners of $500 galakiwi travel vouchers
Throughout the contest, we kept eyes on the entries and were excited by the diversity and quality of images being entered. These five photos were also in the running for the Grand Prize, but managed to walk away with a $500 voucher each.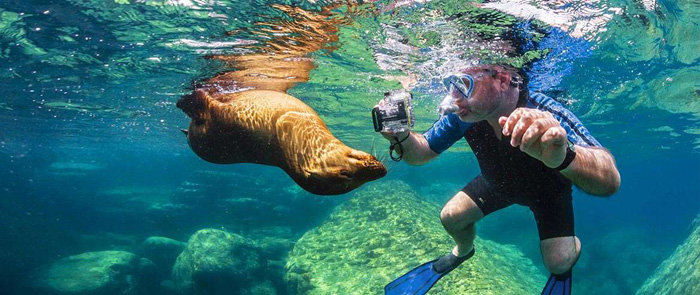 Submitted by: Justin
Another iconic experience to be enjoyed in the Galapagos - snorkeling with sea lions! Who wouldn't want to capture a moment like this? While humans need to keep a safe distance away from animals in the Galapagos, you can't do anything when a speedy sea lion comes up this clsoe to check you out! Thansk for sharing this photo Justin.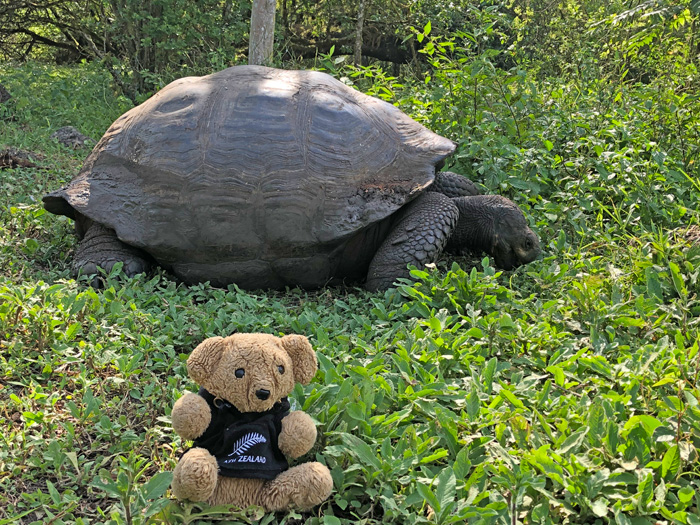 Submitted by: Finbar
We don't like to take things too seriously in the Galapagos, so when we saw Finbar submit some photos with their traveling Kiwi bear, we couldn`t help but smile. So many peopel seem to travel with a special memento or toy, and it looks like this bear had a great time hanging out in the Galapagos.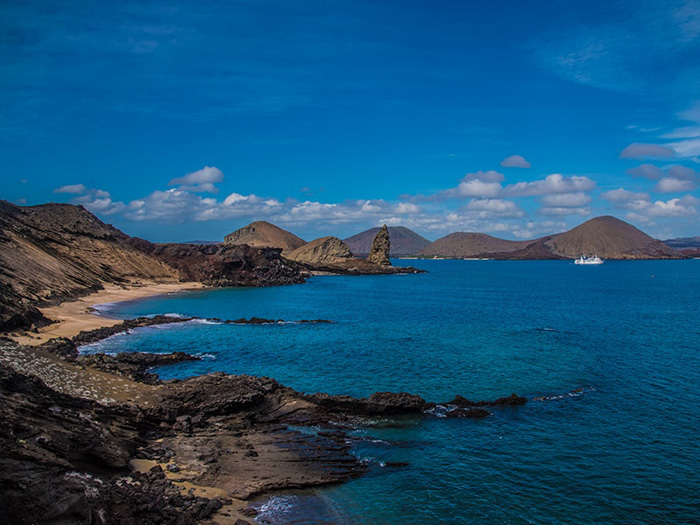 Submitted by: Linda
Sometimes you capture the ideal postcard photo, and this was one of thsoe cases. Linda submitted this photo from atop Bartolome Island, with a great view of Pinnacle Rock. Who wouldn`t want to experience this great view of the islands?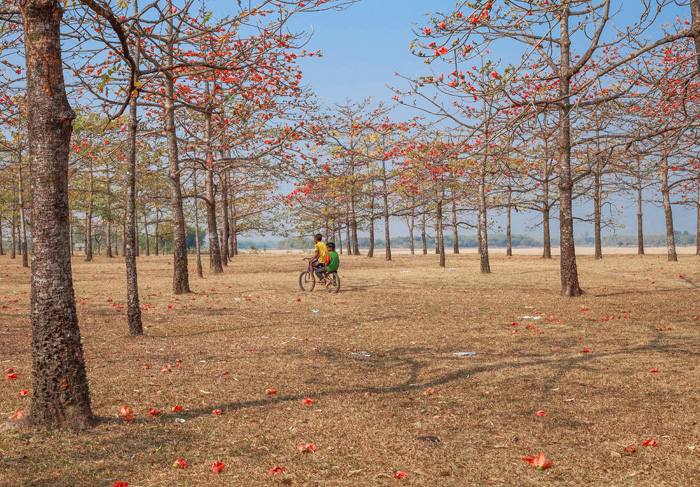 Submitted by: Amdad
One person who captured the "Kiwi Spirit" vibe quite well in many photos of friendship, sponrtsmanship and being a good neighbor, was Amdad. This photo transports you to childhood, and has a cre-free feeling to it as two friends bike across a field. Fantastic photo Amdad!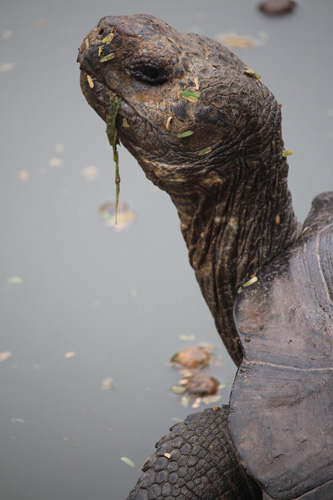 Submitted by: Courtney
We had many boobies, iguanas and sea lions entered int othe contest, but it seemed to be the tortoise ones that caught our attention most. This one from Courtney was a bit amusing, as the tortoise seems to be trying to look regal and important, but with such a messy face just comes across as a sloppy mess. In reality, this is what tortoises often look like in their native environment in the highlands.
Thank you to everyone who entered our contest.