Tour: 6-Day Galapagos Land Tour
Tour Highlights
Snorkel with Sea Turtles, Sharks and Sea Lions
Hike Sierra Negra Volcano and Volcan Chico
Visit Giant Tortoises in their natural habitat
Kayak with Penguins, Rays and Boobies
Contact To Book
We had a great land-based trip with Galakiwi -it as fun being ashore at night and wandering among the wildlife and with the locals in the street. And staying on an extra couple of days gave us time by ourselves but with full support from the Galakiwi team when we wanted it. The best of both worlds with a great professional approach. Thanks heaps as they say in NZ!
Alison Gray - New Zealand
6-day Galapagos Land Tour, March 2016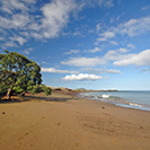 We just returned from seven days with Galakiwi. Pepo was our guide. Dolly and John enjoyed the snorkeling. I enjoyed the land based activities most. We all went for the natural history and the Darwiniana. Pepo insured that we had plenty of time for that and he added his own fine understanding. On top of this we enjoyed the small hotels and fresh fish for lunch and dinner at each of our four stops. We've taken a good number of trips together to Dolly's home in the Philippines for my own international research activities. This was the best ever. Pepo and Galakiwi have our very finest recommendation. Thanks ever so much.
Bill Hyde - USA
6-day Galapagos Land Tour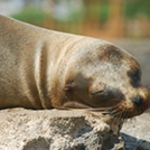 The Galapagos Islands are a treasured natural wonder. A Galakiwi tour is the ideal choice for an active adventure in this beautiful location. Attentive staff, knowledgeable personable and truly caring guides, and a great local feel makes this the perfect land based tour of the Galapagos. A vacation of a lifetime.
Marcy Welsh - USA
6-day Galapagos Land Tour, August 2015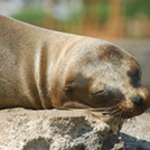 Fantastically organised trip from start to finish, never bored, with activities to suit all types of 'adventures'. Tim and the rest of the crew went absolutely out of their way to accommodate all my requests. Would easily do it again when the family is old enough.
Frank Crawford - United Kingdom
6-day Galapagos Land Tour