Traveler Testimonials
A wonderful experience in a unique part of the world, greatly enhanced by a well organised organisation with wonderful staff.
Chris Harley - Australia
6-day Galapagos Land Tour, May 2015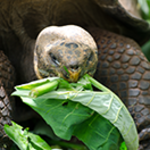 For anyone who is active & enjoys an adventurous holiday the Galápagos Islands are a perfect destination with unique scenery, sea life, and endemic species on each volcanic island. The Giant Tortoise in their highland habitat are worth the trip alone!!
Annette McGrevy - New Zealand
Custom Galapagos Tour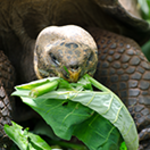 Galakiwi was such a wonderful company to work with from beginning to the end. Laura was the person who helped with booking and logistics and she is absolutely wonderful. This trip to the Galapagos was a dream come true for me and I couldn't have asked for a better experience. We explored the biodiversity with the help of Pepo, who is such an amazing guide that you will feel like you took the best hands on Biology class ever. Our group grew closer and shared such a wide array of amazing experiences such as snorkeling over hammerhead sharks and swimming next to sea lions, sea turtles and marine iguanas. As a nature lover and Darwin enthusiast this is a vacation that I will never forget. The sunset and night sky in Floreana alone was worth the money. Even the boat rides between islands were amazing and we were able to float along with multiple species of dolphins and whales. I would recommend this trip to anyone.
Amy Salomone - United States
10-day Galapagos Adventure, July 2015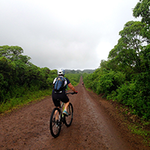 Visiting the Galapagos on Galakiwi's land based tour is the best way to experience the islands. My son and I are repeat Galakiwi & Galapagos tourists. One can take the same vacation and the flora and fauna will be different. Having the ability to explore, eat and sleep on four islands lets the visitor see the diversity of each island. In addition, the activities are fun and thrilling. It's hard to choose what's best, the snorkeling, kayaking or hiking. Galakiwi's itinerary and focus on details makes the experience to the archipelago a great vacation and NOT a 'once in a lifetime trip'.
Rebecca Cain - USA
10-day Galapagos Adventure