Traveler Testimonials
I'd really like to say a very sincere thank you to you and to all the members of the Galakiwi team as we had a fantastic trip! The tour more than exceeded our expectations. All of the students had an unforgettable experience and now they're all asking when we can do it again!

Everything from the accommodation, food and activities was perfect...we have no complaints! Special thanks to Zambo and Pepo who really made the trip extraordinary. Their passion and enthusiasm was so inspiring and they had a wonderful rapport with all of the kids.

We could not have had a better trip and have been praising your team to anyone and everyone who is still willing to listen to us go on and on about our awesome trip.

We definitely look forward to organising another visit in the future.

Aneefa Ali
French & Spanish Teacher
Dean
The British Academy
Aneefa Ali - Trinidad & Tobago
Student Group Tour, December 2015
The Galapagos Islands are a treasured natural wonder. A Galakiwi tour is the ideal choice for an active adventure in this beautiful location. Attentive staff, knowledgeable personable and truly caring guides, and a great local feel makes this the perfect land based tour of the Galapagos. A vacation of a lifetime.
Marcy Welsh - USA
6-day Galapagos Land Tour, August 2015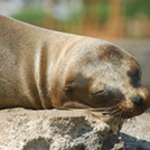 We are three couples with different interests and abilities, but the trip was great for all of us. The activities were a blast, our guide was top-notch and everything went just as we had hoped. We really loved it and would highly recommend Galakiwi to anyone thinking of a land-based Galapagos trip.
Larry Katz - USA
10-day Galapagos Adventure, December 2015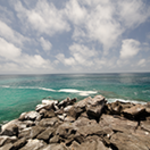 We will use Galakiwi again for our next trip to South America. In fact, we will return to South America for another holiday because of Galakiwi and the experience we had with them! We heard that Galakiwi may be expanding into new countries and will use Galakiwi for our future trips. Everyone associated with the company acted professionally. All were highly organized and attentive, and made sure we were always comfortable and happy. The service went way beyond our expectations. Thank you.
Dan Jenkins - Canada
10-day Galapagos Adventure, July 2015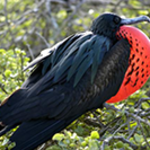 Submit Your Testimonial