Traveler Testimonials
For anyone who is active & enjoys an adventurous holiday the Galápagos Islands are a perfect destination with unique scenery, sea life, and endemic species on each volcanic island. The Giant Tortoise in their highland habitat are worth the trip alone!!
Annette McGrevy - New Zealand
Custom Galapagos Tour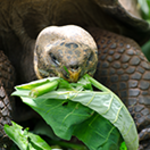 Galapagos Islands experienced through the highly organised/personalised Galakiwi company is THE best way to go! Great opportunity to snorkel, swim, bike, hike and learn so much about this wonderful diverse paradise. Accomodations, food and, most importantly, the guide Pepo were all top notch. Grateful - thanks for an amazing experience.
Liz Miller - New Zealand
10-day Galapagos Adventure, September 2012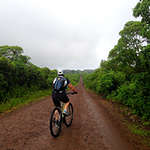 Visiting the Galapagos on Galakiwi's land based tour is the best way to experience the islands. My son and I are repeat Galakiwi & Galapagos tourists. One can take the same vacation and the flora and fauna will be different. Having the ability to explore, eat and sleep on four islands lets the visitor see the diversity of each island. In addition, the activities are fun and thrilling. It's hard to choose what's best, the snorkeling, kayaking or hiking. Galakiwi's itinerary and focus on details makes the experience to the archipelago a great vacation and NOT a 'once in a lifetime trip'.
Rebecca Cain - USA
10-day Galapagos Adventure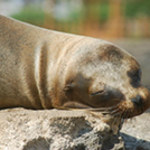 Hi Galakiwi team,

The wedding trip has finally finished now that the last guests have just left Santiago. We just wanted to write a quick note to say a massive thank you to everyone in Galakiwi who have helped make this trip so memorable for us. Everyone had a great time and really enjoyed it.
Chi & Jay - New Zealand
Custom Wedding Tour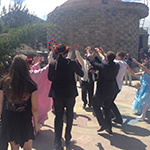 Submit Your Testimonial