Traveler Testimonials
Look no further for your Galapagos tour. Galakiwi's tour will prove to be the trip of a lifetime and will literally make your experience beyond memorable. Our family (8 people) had the most amazing time hiking, biking, kayaking, snorkeling and seeing nature first hand like we never imagined. Our guide Pablo brought it all to life. I can't give a high enough recommendation.
Bonnie Chapman - United States
10-day Galapagos Adventure, December 2017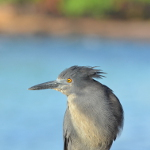 I was very impressed with the professionalism of your company. Branding was excellent & this was good when travelling on boats etc as could clearly identify the Galakiwi staff. All of your staff are so friendly & enthusiastic about the Galapagos & sharing it with you. We were so well looked after by not only our guides but also Paolo in San Cristobal, Francesco in Isabella & Lenin back in Quito.
Genevieve Rogerson - New Zealand
10-day Galapagos Adventure, April 2017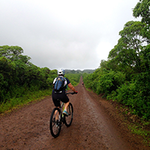 My husband and I were blown away by our Galapagos adventure which made all the more enjoyable by the wonderful team at Gapakiwi, particularly our guide, Pablo.
Jo and Barry Reid - Australia
10-day Galapagos Adventure, May 2017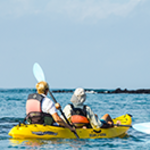 THANK YOU to Laura, Pablo, Pepo and the Galakiwi team for giving us such an amazing experience!!! I plan to recommend Galakiwi to all of my friends and family who plan to go to the Galapagos.
Uyen Olson - USA
6-day Galapagos Land Tour, May 2017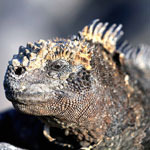 Submit Your Testimonial