Traveler Testimonials
My wife and I had a wonderful six days with Galakiwi. The transport arrangements, the accommodations and restaurant choices were excellent. Our guide Pepo was professional - friendly, concerned about our safety and the environment, and ready with important suggestions. I will highly recommend Galakiwi to anyone planning to visit the Galapagos.
Rafi Jamaluddin - United States
6-day Galapagos Land Tour, August 2016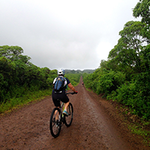 Galakiwi provides the trip of a lifetime. We were thrilled with every activity, the accommodations, food and, especially, our fantastic guide Jessica who made the week so special.
Sherry Neuman - USA
10-day Galapagos Adventure, February 2016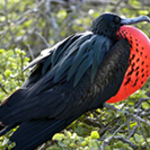 If you're into nature, wildlife and evolution then the Galapagos is somewhere you have to visit. And if you want to see it at its best then Galakiwi is the way to go. Everything about the trip was Magic!
Sam White - New Zealand
10-day Galapagos Adventure, June 2016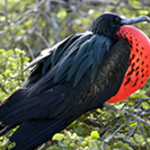 We spent a month in South America and our time in the Galapagos was the highlight. There were new delightful surprises multiple times a day. Our guide, Pablo, shared his enthusiasm with us and kept us entertained with great stories and fascinating information each and every day. The land based tour from Galakiwi was definitely the right choice. We have spoken to others that took ship based tours and we feel that we made a great choice with Galakiwi. It was the trip of a lifetime!
Chris Urquhart - Canada
10-day Galapagos Adventure, June 2016