Did you know that Galakiwi has been running accessible tours in the Galapagos Islands for many, many years?
One of our popular custom tour requests is from travelers looking to visit the Galapagos as a dream destination, but hesitant because they may have some mobility issues. To that we can say – not to worry, we are here to help!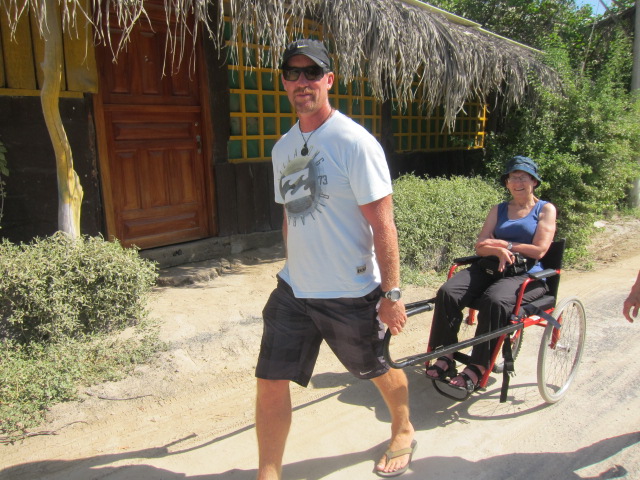 Operating an accessible tour does take a lot of extra planning and going over checklists, and checking with travelers to see how comfortable they are in different situations.
They are also our most rewarding, and inspiring, trips we run.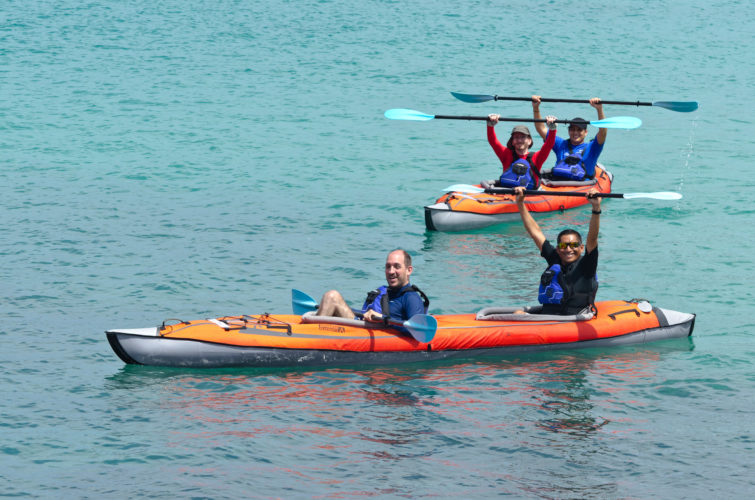 If you want to visit the amazing Galapagos Islands, we can find a way to put a dream trip together for you!
Over many years we've worked closely with hotels in the Galapagos to develop improved accessibility options. There aren't a lot of accessible options still, but definitely more than there used to be! One hotel we work with even purposefully built a removeable wooden walkway that enables wheelchairs to gain access to their rooms and dining area, which would normally require traversing over soft sand!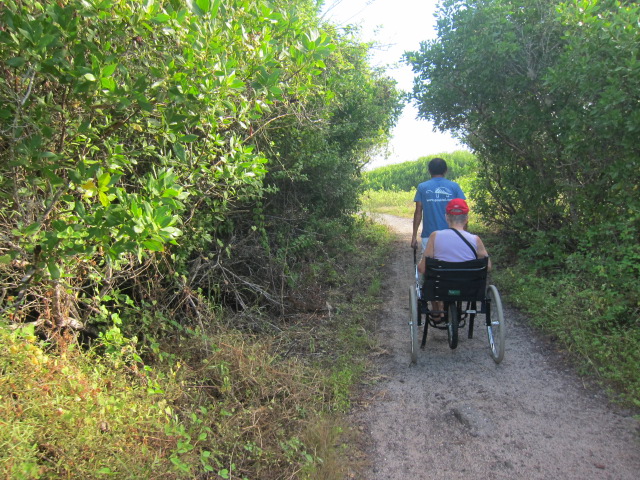 Restaurants with wheelchair friendly tables and bathrooms without barriers are something we would have only dreamed about seeing in the Galapagos a long time ago, but no longer.
Galakiwi has not only worked with others in the islands to help improve accessible tourism options, but we've invested in accessible travel tools ourselves, including beach-going wheelchairs.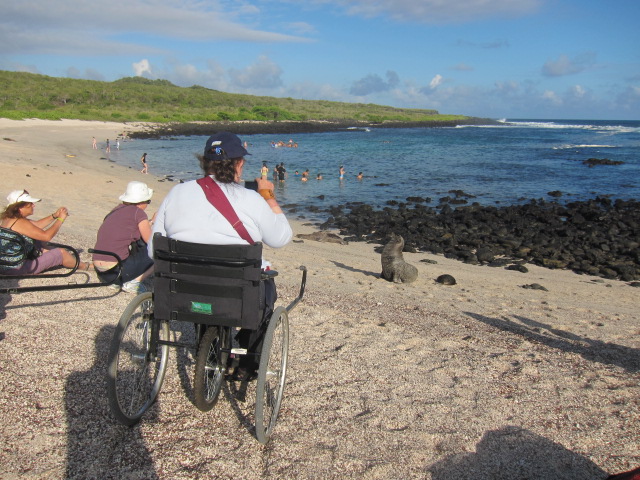 We have taken wheelchair bound travelers kayaking and snorkeling for the first time in their lives, thanks to our caring and creative guides and staff who want everyone, no matter their abilities, to experience the best of the Galapagos Islands.
For big or small groups of families, friends, or couples, Galakiwi is happy to chat! Depending on your comfort level, we can have you out exploring on hiking trails, or staring at sea turtles and sea lions in the water. Ready to learn more? Send us a custom tour request!