We don't always promote it, but we're a proud Green Tour Operator, and always encourage our travelers to be eco-sensitive and aware as well.
With that said, wow, we put in a lot of time and effort into keeping the Galapagos pristine and amazing every day! It's just natural for us to be conscious of the fact that fresh water is a luxury in the Galapagos, that over-packaging is a bigger problem than most people realize and that littering is one of the most disrespectful acts you can do in the Galapagos. Sustainability in the Galapagos is a constant struggle, but we believe we're making a positive impact.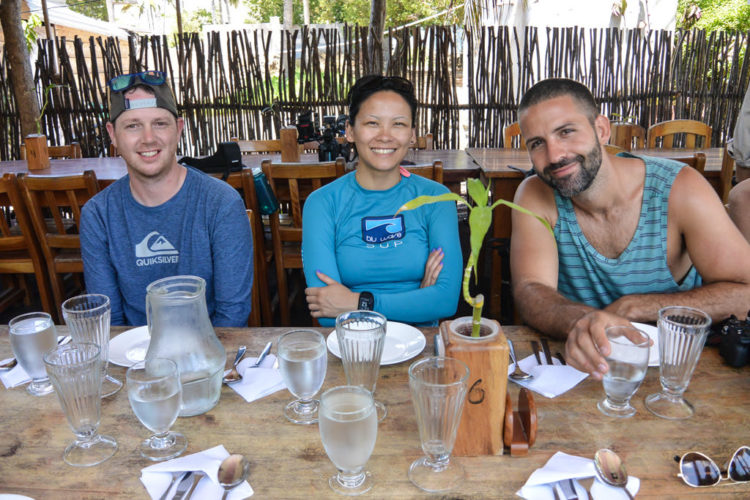 From small acts to big ideas, Galakiwi is always working to make the islands a better place, and one that will be pristine for generations to come. Some of our initiatives include:
Going Paperless
We try to be a paperless office as much as possible. When we do have to use paper, we use it sparingly. When we're buying supplies for the office and our groups, we think about where something is produced (locally in the Galapagos ideally!) or how it is packaged.
If something isn't readily available that we feel is important to the safety or experience of our travel groups, we haul it to the Galapagos ourselves, as it isn't always simple to head down the street to buy first aid supplies or healthy energy snacks.
Local Love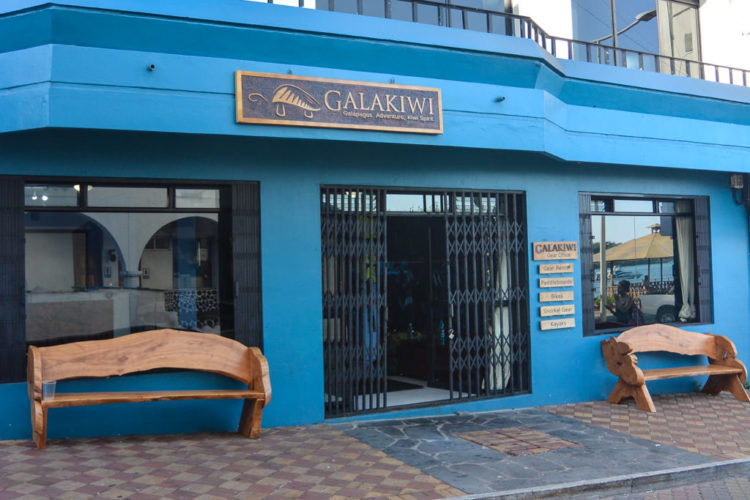 Office signs and furniture are crafted by a local carpenter on San Cristobal Island and we keep our energy use to a minimum by preferring to use ceiling fans over air conditioners whenever reasonable.
Sharing and Caring
We know for people on our tours that being sustainable may not be at the top of their "to-do" list while on vacation. We also know that its an inherent quality to most of our travelers to care about their environment and the people and places around them, so we don't have to tell them how to act in a sensitive environment like the Galapagos.
We share tips on how to be a green traveler on our website, and it always pleases us that so many of our guests care about their impact and the environment.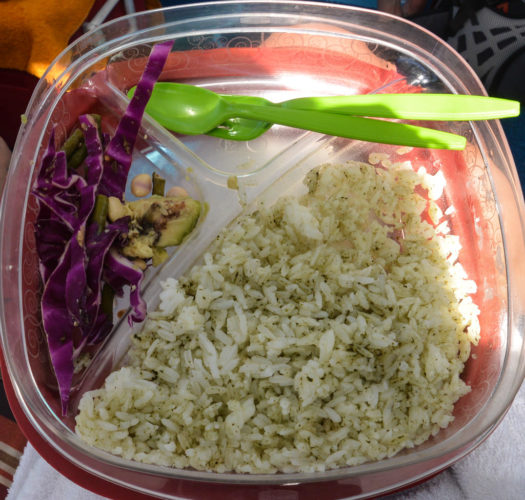 We often share sustainability tips on our social media and in other blog posts as well. We support Travelers Against Plastic and have a blog featuring 8 ways travelers can reduce plastic use in the Galapagos (or anywhere!)
Always Improving
Over the years we've continually made progress talking with the boat owners, hotel owners and suppliers we use to make sure all aspects of our trips are green and eco-friendly. It is a continuous process of learning that will never end.