Tour: 10-Day Galapagos Adventure Tour
Tour Highlights
Snorkel with sea turtles, playful sea lions and amazing underwater wildlife
Visit the 4 inhabited islands and learn about the rich history & culture
Hike up an active volcano and one of the biggest calderas in the world
See the famous giant tortoises in their natural habitat
Contact To Book
Words do not describe this experience of a lifetime for me. Our guide Pablo's enthusiasm is infectious. Their backup crew were so helpful and forgiving. I did not want to leave.
Joan Scruton - Canada
10 day Galapagos Adventure Tour, June 2022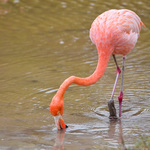 My husband and I have traveled all over the world planning our own adventures and using tour companies. Galakiwi is not your average company. They are a company that is truly invested in their employees and the clients they serve. They have great awareness of the clients needs and strive for attention to details to make your travel experience truly a relaxing, memorable life experience. I would recommend not using any other company if you are planning a trip to the Galápagos Islands.
Evy Schrager - USA
10 day Galapagos Adventure, April 2021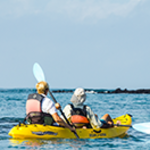 To anyone considering this trip we'd say don't hesitate to book with Galakiwi if you're looking for a holiday which offers a range of activities providing many wonderful opportunities to learn about the life and wildlife of the islands. We feel privileged to have made such a great choice in Galakiwi! Our guide was the real highlight, enabling us to have such a wonderful experience
Vanessa Dunnet - UK
10 day Galapagos Adventure Tour, Feb 2020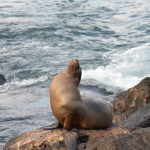 We can't say enough about what an unbelievable time we had exploring the Galapagos thanks to Tim and the Galakiwi team. Our guide, Pepo (Peluche!), was amazing and definitely holds a special place in our hearts. From top to bottom it was a first rate experience filled with an abundance of adventure and unforgettable memories we will cherish for the rest of our lives. Thanks Tim and the entire Galakiwi staff for exceeding our expectations and truly being the best organization anyone visiting the Galapagos could wish for. Until we meet again!
Jonathan, Wendy & Dylan Arroyo - USA
10 day Galapagos Adventure Tour, Jan 2022