Tour: 6-Day Galapagos Land Tour
Tour Highlights
Snorkel with Sea Turtles, Sharks and Sea Lions
Hike Sierra Negra Volcano and Volcan Chico
Visit Giant Tortoises in their natural habitat
Kayak with Penguins, Rays and Boobies
Contact To Book
THANK YOU to Laura, Pablo, Pepo and the Galakiwi team for giving us such an amazing experience!!! I plan to recommend Galakiwi to all of my friends and family who plan to go to the Galapagos.
Uyen Olson - USA
6-day Galapagos Land Tour, May 2017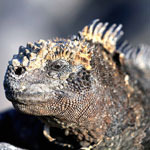 A wonderful experience in a unique part of the world, greatly enhanced by a well organised organisation with wonderful staff.
Chris Harley - Australia
6-day Galapagos Land Tour, May 2015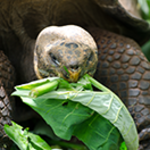 My wife and I had a wonderful six days with Galakiwi. The transport arrangements, the accommodations and restaurant choices were excellent. Our guide Pepo was professional - friendly, concerned about our safety and the environment, and ready with important suggestions. I will highly recommend Galakiwi to anyone planning to visit the Galapagos.
Rafi Jamaluddin - United States
6-day Galapagos Land Tour, August 2016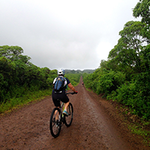 We've been home 4 days and can't stop thinking about our trip. We loved the wildlife, the water, the people, the food and our guide, Pepo. The personal attention from Galakiwi folks was incredible. We especially enjoyed the integration of history, the natural wonder of the islands and the local culture and people on the islands we visited. Our trip exceeded all of our expectations!
We would do it all again in a heartbeat!
Sara McCabe - United States
6-day Galapagos Land Tour, June 2016